---
Roger G. Flygare & Associates have been providing the legal community of the State of Washington with legal services for over 30 years.
We look forward to helping you with your important litigation with whatever need you may have, from helping arrange conference rooms, videoconferencing, real time reporters, legal video, transcription services taken from CD's, DVD's, cellular phones, message units, video recordings, Internet video sessions, and more.
We are members in good standing with the National Court Reporters Association, Washington Court Reporters Association, Washington Freelance Shorthand Reporters Association, and other local organizations.
---
About Roger
Roger has been a dedicated professional in the court reporter community and has tirelessly given time in support of education by serving on reporter education committees at Green River Community College (the sole remaining court reporter education program in the state) and previously also served on the education committee for Bates Vocational Technical Institute.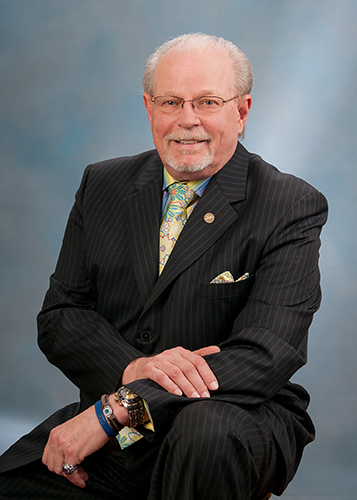 Over the years, he has steadfastly served for various local associations.  He has been a member of WCRA and NCRA since 1978, having been vice president for two terms for WCRA as well as fulfilled Area 1 Director duties for two years and served on a multitude of committees for WCRA.  Roger was successful in leading the effort to pass mandatory continuing education for Washington Certified Court Reporters (CCR's) as well as the Oath Bill which included which eliminated the need for CCR's to be Notaries Public.
Roger was elected and installed as President of the Washington Court Reporters Association on October 3, 2009  at the Tri-State Court Reporters Convention.  This was the first time that the three states of Idaho, Oregon & Washington had ever held their conventions together in their combined histories.   It was at Roger's suggestion and his hard work that brought this event forward where he served as Convention Chair and Master of Ceremonies as well.
Roger is the president of the Washington Freelance Shorthand Reporters Association (WFSRA). In 2016, Roger established an alliance with the Washington Association of National Legal Secretaries (WA NALS). Also in 2016, WFSRA and WA NALS cohosted their mutual fall conference together. This was the first-of-a-kind mutual conference held with a court reporter association and another nationally recognized association.
He was chairman for the Washington State Department of Licensing Court Reporter Advisor Committee for its entire duration, helping draft the RCW's and WAC's which govern the profession.  During times of administration of the requisite Washington state certifying exam, which is given twice a year, he helps oversee the test and grading of those exams.  He currently also acts as a liaison with the reporting community and the Department of Licensing.
Roger was the President and Commanding General of the Association of Washington Generals (AWG) for the period of 2014-15. AWG serves under the umbrella of the Lt. Governor's Office as well as the Commission for Trade and Economic Development. The AWG was successful in passing legislation authorizing the sale of Seattle Seahawks and Sounders license plates, which produce revenues for worthy non-profits as well as AWG which uses the funds it receives to help military families and other valued community projects.
As a former director of Secure Justice, he helped formulate strategies to prohibit offshore outsourcing of the duties and responsibilities normally attributed to qualified court reporters. Secure Justice is pursuing a ban on offshore transcription of deposition and hearing transcripts which always contain highly confidential and personal information which could be harvested and used for illegal means.
In the Legislature:  Roger sponsored the following two bills before the Washington Legislature in 2010 and they have both passed and will become law 90 days following the regular session.  He dedicated himself to very long days, weeks, months, and actually years to bring these to their final fruition.
Oath & Affirmation Bill:  Washington Certified Court Reporters will now be included in RCW 5.28.010 as persons authorized to administer an oath or affirmation.
Information can be located right here.
Continuing Education Bill:  Information concerning Mandatory Continuing Education for Washington Certified Court Reporters can be found right here.
---
Meet Our Team