Free Lunch
A little extra something for nothing.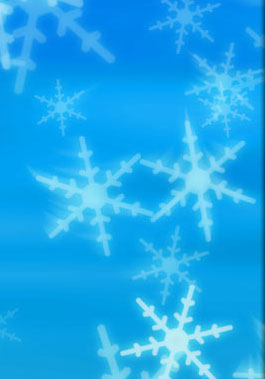 One of the few good things about this difficult economy is that it seems to help us to focus on the really important things.  A handmade gift this holiday season can tell those important people in your life that they are worth something more than money, they are worth TIME.  Here are a couple of ideas for some simple to make gifts that are inexpensive to put together and are both elegant and delicious.   
I hope your holiday is filled with handmade gifts. 
Rainbow Bean Soup Mix in a Quart Jar
Ingredients For Jar: 
Generous ¾ cup each of the following beans:
Dried Red Beans
Dried Great Northern Beans
Dried Split Peas
Dried Lentils
Dried Black Beans 
Seasonings: (Mix and place in a thin zipper sandwich bag) 
2 Tbsp. Minced Onion
2 Tbsp. Beef Bouillon Granules
2 Tbsp. Dried Parsley Flakes
2 Tsp. Dried Basil
2 Tsp. Powered Lemonade Mix with Sugar
1 ½ Tsp. Chili Powder
1 Tsp. Garlic Powder
1 Tsp. Pepper
1 Tsp. Dried Oregano
NOTES:  A wide mouth quart jar works best because you can get your fingers into it easier but a regular quart jar works well too.  For a real rainbow of colors look in your bulk food section for red lentils or yellow split peas.  If you can't find any use brown lentils or pick a colorful dry bean of your choice for this layer.
 Directions:
 Place each type of beans in jar in the order listed above.  Top with seasoning bag.  Gently flatten bag so it can be seen from all sides of the jar.  Put lid on jar.  You can decorate jar with a piece of fabric over the top and then put the screw on ring over the fabric to hold it in place.
 Attach the following recipe on a card to the jar.
Rainbow Bean Soup 
Remove seasoning packet.  Set aside.  Rinse beans.  Place beans in a large microwave safe dish.  Cover with water 1″ to 2″ over top of beans.  Cover dish loosely with plastic wrap.  Microwave on high 15 minutes rotating after 7 minutes.  Drain and rinse beans very well.  Place beans in a large pan/pot.  Add 8 cups water and 1 (28 oz.) can crushed tomatoes and seasoning packet.  Cover and bring to a boil.  Lower heat, cover pan and simmer 1 ½ hours or until beans are tender.  Stir occasionally.  Makes 12 cups of soup.
Option:  Top the jar with a 5 oz. can of ham.  Then change the recipe directions to add water, tomatoes, ham, etc.
Creamy Cheese Soup in a Pint Jar
 1 (1.5 oz.) Packet Knorr Four Cheese Sauce Mix
1 ½ Tsp. Chicken Bouillon granules
¼ Tsp. Pepper
1 (1.4 oz.) Packet Knorr Vegetable Soup Mix
2 Tbsp. Dried Parsley Flakes
1 ½ Cups Powdered Coffee Creamer
2 Tbsp. Corn Starch
 Mix ½ packet cheese sauce mix, 1 ½ tsp. Chicken bouillon granules and pepper together. 
 Mix ½ pack of vegetable soup mix and parsley together.
 Mix powdered coffee creamer and cornstarch together.
 Place cheese mixture in jar first.  Press down firmly.
Place vegetable mixture in jar next.  Press down firmly.
Place coffee creamer mixture into jar next.  Add a little more creamer if necessary to fill jar. 
Put lid on jar. 
Decorate jar with a piece of cloth before putting ring on jar.  Or attach ribbons and/or bows onto jar after putting ring on jar.
 Attach the following recipe written on a recipe card to the jar.
Creamy Cheese Soup 
Empty jar of soup mix into a medium pan.  Mix dry ingredients well with a whisk.  Add 2 ½ cups boiling water.  Mix well with whisk.  Bring to a boil.  Boil 3 to 5 minutes, stirring often, scraping bottom of pan often.  Makes 3 cups soup.
NOTE:  You can always double the recipe and place in a quart jar instead of a pint jar.  Wide mouth jars work best.

This is reposted from our December 2010 Newsletter. 
Click here to subscribe to our newsletter and have each issue delivered straight to your inbox once each month.